Many CEOs have struggled with mental health issues through COVID-19, and they need additional skills to lead themselves and their organisations safely into the future
CEOs are under significant pressure at the best of times. From managing shareholder expectations, navigating constant change and staying ahead of the competition, through to finding and retaining great talent, managing sizeable workloads and staying ahead of ever-present and emerging risks, the modern-day CEO has their fair share of work cut out for them.
This pressure can have a very real impact on the mental health and wellbeing of CEOs, a point which has been borne out by global research studies. One paper on CEO health and corporate governance, for example, examined the mental health of CEOs in Sweden compared to that of the general population over a 15-year period. It found that in normal times, CEOs generally have better-than-average mental health – a point which is not surprising, according to Frederik Anseel, Professor of Management and Senior Deputy Dean (Research & Enterprise) at UNSW Business School.
"They found there is a level of self-selection on the part of CEOs, as well as selection by boards, in the sense that you need to prove that you have resilience and that you're tough – before you are placed in these sorts of positions. People who have struggled with mental health problems may sometimes refrain from applying for the real top-level jobs, because they know the pressure is huge. And board members will look out for some signals that would indicate that somebody is not really fit for this type of job," he says.
However, the study found that 6 per cent of CEOs seek medical consultation for anxiety and tension while 3 per cent seek medical assistance for depression. While this was lower than the average population, Prof. Anseel says this is still "quite substantial".
He highlights another study, CEO Stress, Aging, and Death, which examined CEO mortality rates in the US and the impact of corporate crises on personal health and organisational performance. The study found that if a company goes through a major crisis that causes its share price to fall by 30 per cent or more, Prof. Anseel says this increases CEO mortality rates while accelerating the CEOs' aging process. "Through a very clever analysis they were able to show that the mortality rates of CEOs increase if the company goes through a serious crisis, while the CEO would on average age a year-and-a-half during that period," he explains.
The same researchers also utilised an AI algorithm to analyse pictures of the CEOs before and after serious crises, and Prof. Anseel says the study found CEOs also look one-and-a-half years older in terms of their physical age afterwards. "It was a very clever study with very well-known researchers in finance, and they showed the distress and impact on those CEOs going through a crisis must be huge," he says.
"So, if we extrapolate those findings and apply them to what happened with COVID-19, we remember what happened to the stock market and the V curve, right? If you're the CEO of a company and your stock drops 20, 30, 40 per cent, and you're responsible the pressure and the stress are huge."
CEOs, mental health and managing through COVID-19
COVID-19 has challenged CEOs around the world in ways that were previously unthought of prior to 2020. CEOs were simply unprepared for the new levels of VUCA (volatility, uncertainty, complexity and ambiguity) brought on by COVID, and the safe reassurance of carefully planned business strategies could not be relied on in such conditions. And with COVID-19 still causing significant levels of disruption, uncertainty and geopolitical unrest, CEOs are not out of woods yet.
"The mental health and wellbeing of CEOs is, I think, a bigger risk now than it's ever been," says Marina Go, former Head of Hearst Australia and now a board director of multiple local and international companies including 7-Eleven, Transurban, EnergyAustralia, and Adore Beauty. "2021 was a much tougher year than 2020 was – and that was difficult enough. I have noticed more fatigue than we have seen previously among leaders of organisations," she says.
In the rush to look to minimise health risks to employees, Ms Go says many CEOs forgot about the importance of self-care. "What I think happened with CEOs is they haven't considered themselves. I liken it to the airlines when they say in the case of emergency, put on your own oxygen masks first before looking after others. And what we've seen with CEOs is in many cases they have not put the mask on themselves."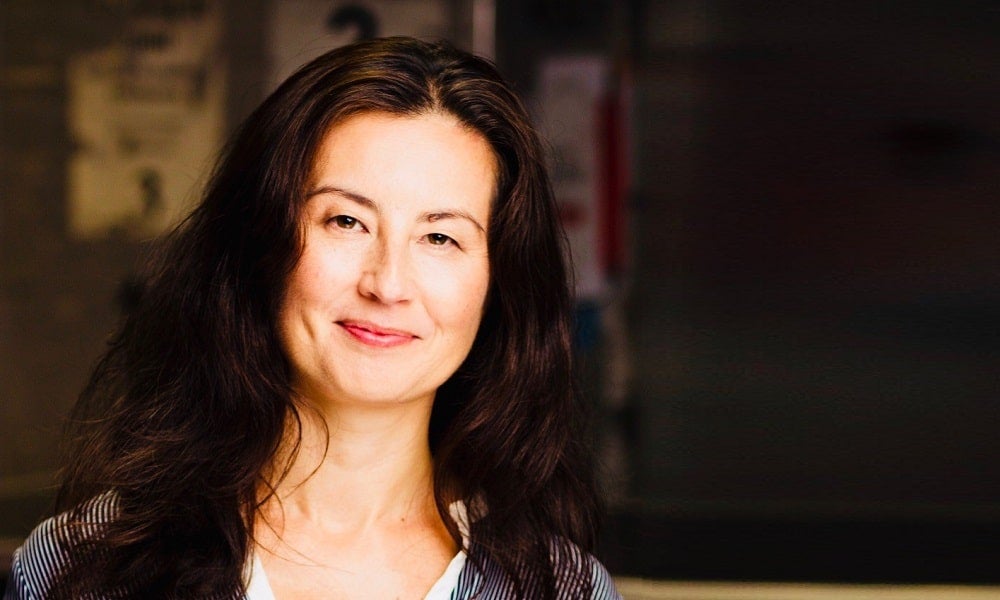 As a result, many CEOs were tired and fatigued by the end of 201 – so much so that boards had to actually direct them to take a break and look after themselves. "We got to the Christmas break last year, and some leaders were looking like they were about to break. This wasn't an issue I have observed before, and it was more of a mental health issue than anything. We were increasingly concerned about this and it became a conversation around the table for some of the boards I sit on," says Ms Go.
Merete Wedell-Wedellsborg, Adjunct Professor in Leadership at the Institute for Management Development (IMD), observes one thing that almost all CEOs have in common: they radiate energy, because they are driven to succeed. "They want to make a difference to their business and in the world. But during the pandemic, I have had hundreds of conversations with top leaders, and at some point in our conversation, so many of these highly charged leaders confessed they have had days where they feel really, really tired. Not just tired, but tired-to-the-bone: drained; exhausted, and barely able to go on," she says.
In every crisis people go through different phases, says Wedell-Wedellsborg: emergency, regression and recovery. When a trauma first becomes evident, what happens in the first phrase (emergency) is that energy rises and performance goes up. "That's where we find our unknown reserves. And we saw it very clearly with most CEOs. They really stepped up. But then came a second phase. It's called a regression phase, and it is a really tough phase for teams and leaders. It feels a bit like hitting a wall."
She recalls how many CEOs said performance and energy levels suddenly dropped and they had more conflicts. "Many of us felt more tired, bored or frustrated. And for some of my CEO clients that phase came as a bit of a surprise for them. They were really looking forward to a new year and a new beginning. And they didn't understand why they felt so tired," says Prof. Wedell-Wedellsborg, who is also a clinical psychologist and executive advisor with more than 20 years' experience in working with CEOs and executive teams.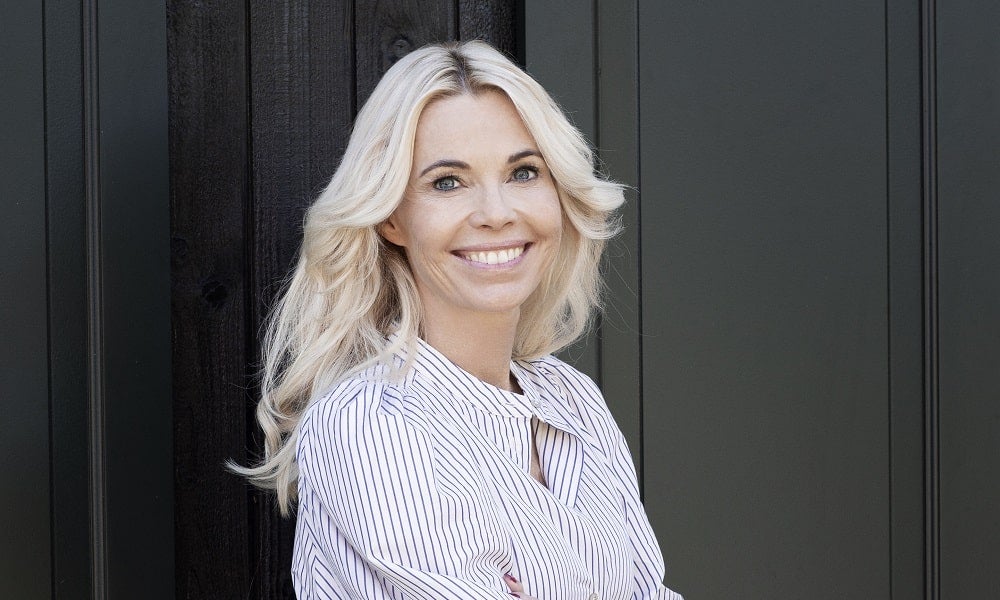 The third phase (recovery) is about seeing the light at the end of the tunnel: "you start to focus on the important growth questions: What is our future going to look like? What deep changes have come from the crises – personally and professionally?" Going through recovery has been very ambivalent for many CEOs, according to Prof. Wedell-Wedellsborg, who says they are very motivated and articulate the future well, however, they also worry more, enjoy life less and feel lonelier.
Prof. Anseel also says the stress on CEOs has been significant from the outset of the pandemic, from the initial shock of stock markets around the world tanking (and subsequent impact on organisational share prices), through to the need to help and support employees through everything that has followed over the past two years.
"It has been stressful for everyone in leadership positions, but the buck stops with the CEO, right?" says Prof. Anseel, who specialises in organisational psychology and works with executives around the world to improve leadership performance.
"They know they are responsible for making the final call on decisions. They often identify very strongly with the company and many CEOs feel a personal responsibility for everything that happens to the company. And it's lonely at the top, in a sense that when you've had all the meetings and discussions and consulted with everyone, you basically go back to your office, sit at your desk and you need to make the final decision. The pressure in that is huge, and it is difficult to compare with anyone's role."
CEOs were facing significant pressure from other quarters including shareholders and investors. CEOs are the leaders who cannot show any sort of weakness and who need to keep a straight face, and as such, Prof. Anseel says they need to manage their own emotions and give an impression of being in control (even though they may feel they are not). "That creates such an emotional load that I'm sure that a lot of CEOs are struggling with," he says.
Is a more resilient breed of CEO required?
The kind of pressure many CEOs been under over the past two years does require skills that may not have been necessary in the past. The first skill is the ability to manage uncertainty, according to Prof. Anseel, who says this applies to CEOs' own uncertainty as well as others' uncertainty. If multiple influential stakeholders (think investors and board of directors) are nervous, CEOs require the ability to help address the cause of their anxiety and tweak their communication towards those different audiences. This requires a very high level of emotional intelligence and Prof. Anseel says this "will be incredibly important to the future".
Another key skill for CEOs in the future relates to leading hybrid organisations. Prof. Anseel recalls a recent discussion he had with the CEO of an overseas bank, who said: "'Everything you've learned about leading in an analogue world and the old physical environment – if you think you can simply transpose what you've learned to the digital world, that will fail, that is impossible.' So we will have to learn new leadership skills to get to the same outcome in the digital world."
He gave the example of managing mental health and wellbeing for a virtual workforce and says CEOs can no longer walk the floor to talk with employees and get a feel for the mental and emotional state of their workforce. "Some CEOs have become very adept at virtual communications and have even learned how to make TikTok clips with quick, snappy, inspiring communications," says Prof. Anseel.
A related third skill required on the part of CEOs is a new openness and willingness to address mental health and wellbeing – both for themselves and within organisations. Many CEOs are used to hiding and controlling their own feelings, but Prof. Anseel suggested they might need to learn to be more open about this as role models when it comes to mental health and wellbeing. "They can create a safe environment for the rest of the company to show we are all struggling, and it is okay to struggle. I was recently discussing this with the CEO of a bank, and he acknowledged the past 18 months have been the most difficult of his career and that he has really struggled. I think there is a genuine openness and willingness to share these sorts of experiences, in a way that sets the tone for the company and helps others feel safer to talk about their own struggles," he says.
From a psychological point of view, Prof. Wedell-Wedellsborg has also noticed CEOs are expanding their capacity to be more adaptive, relational and vulnerable – and less prone to technical fixes when something is hard. "I have seen more mature and self-reflective leaders become the CEO over the past six months. They try to surround themselves with talented people who can balance seemingly paradoxical leadership behaviours," she says.
These CEOs also seek much more feedback from their boards, HR, peers, employees, consultants and advisors. "They are not afraid to ask for help. They take ownership for their team's behaviors, and they invest in building trust among team members focusing on maturing the team," says Prof. Wedell-Wedellsborg. "Yes, the new breed of CEO is resilient. But not resilient in a way where they just bounce back like a bouncing doll when they are knocked over. They carefully consider and learn from their mistakes, and they use them to get better. They constantly work on improving themselves. They listen to the music behind every topic, and they are not afraid to comment on the emotions.
She has also observed these CEOs are "humble heroes", and instead of being driven by their ego, they are driven by "co-drive" and what they can achieve together with others. Prof. Wedell-Wedellsborg recalled the example of a CEO she visited 10 years ago, and his office was often the smartest, most expensive and heavily decorated in all the company's buildings. "Now I see CEOs who focus on their employees' offices before their own, or CEOs in a much more conservative office," she says.