As a researcher, teacher, consultant and entrepreneur, I'm fortunate to work with lots of great people. Below, you can find links to 'my tribes' – check them out for great content.
King's Business School
I'm Vice Dean Research at KBS. We combine the heritage of King's College London with the dynamism of a start-up, centred around world-class research.
The Vigor Unit
Together with Cédric Velghe, I co-founded The Vigor Unit, a Ghent University consultancy spin-off which aims to advance HR decision-making & forecasts through science.

Hito
Together with Wouter Duyck and Sara De Baets, I co-founded Hito, an independent consultancy aimed at assessing and improving learning agility.

Innduce.me
Together with CREAX, we helped launch innduce.me, which is an online platform helping companies to compose successful teams & to develop a strategy that boosts innovation success.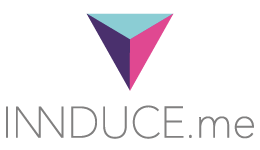 Society for Industrial and Organizational Psycholoy
I'm a longtime contributing member to SIOP, which develops and promotes science for a smarter workplace.

Ghent Alumni Psychology
I was one of the co-founders of GAP and am still one of the non-executive board members.

Center for Evidence-Based Management
I'm a strong advocate of evidence-based management and am a longtime contributing member of this valuable consortium.